Discovering Rap Genius
By Ilan Adler
Back in late 2013 there was a much ballyhooed story about an SEO penalty handed to the site Rap Genius (now simply Genius) by Google. For those who missed it, Rap Genius tried to get people to create Exact match anchor text links to their site, in order to increase their SEO visibility. They sent emails specifically asking for exact match links, sometimes even as footers, in order to increase the linking authority of their site. They were eventually caught by Google, and were basically kicked out of all the results for about 10 days. They posted a lengthy (and very technical but very interesting) explanation of how they were caught by Google, and the steps they took to "clean up" their link profile (basically a lot of disavowal requests).
But the more interesting side of the story for me in this case, was becoming aware of the Rap Genius brand. While the people behind the company are sort of self important, startup d**ches (this video is basically them, and this is the real them), the site is really good, and ever since I read about this debacle, I've found myself going there more and more to see different song lyrics and their meanings. I've even registered for an account (though admittedly I've yet to annotate a song, no time for that). I find their UX very intuitive, and I dig the (pompous sounding) idea of the "Internet Talmud".
Thus I found the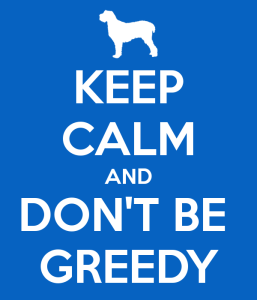 whole story behind their SEO debacle to be fascinating, since I think that they are a good, legit site, which was overzealous to get more traffic and revenue, and they erred in the way by using questionable and illicit SEO tactics. People out there, "Don't be Greedy"!
In the end, the old adage of "all news is good news" seemed to hold true for Rap Genius as well. They might have lost 10 days of traffic and a few million visitors, but they probably raised their brand awareness, and probably got to their regular organic traffic levels, if not even higher. After all even I ended up linking to them here, though I made sure to nofollow it 🙂