About Ilan Adler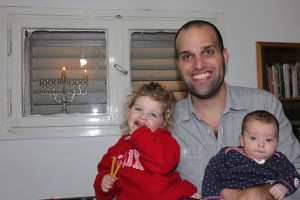 Ilan Adler is a digital marketing consultant with years of experience in online advertising. Over the years Ilan has picked up a variety of skills designed to help keep up with the ever changing world of online marketing. From guerrilla marketing, to social media marketing, crunching data on Google Analytics, or coming up with fresh remarketing campaigns, Ilan has experience in these fields and more.
Adwords and Social Media
In addition to being Google Adwords Individually Qualified, Ilan has been involved in managing a well known internet brand's Facebook page, using Pinterest as a platform to increase customer engagement and sales, and leveraging blogs, and other online personalities as brand ambassadors, increasing both sales, brand awareness and loyalty. He has run multiple remarketing campaigns, and is continually looking to find the perfect blend of qualified users, reaching them, and helping them convert.
Product Listing Ads campaigns are Ilan's specialty and for a few years now he has been running multiple PLA campaigns in various countries. He oversee's these campaigns from the ground up, including:
High quality data feed creation and optimization
Structuring product targets and ad groups in the Adwords campaign
Ensuring maximum search impression share while still reaching a qualified audience searching for these products.
These campaigns have seen steady high ROI (benchmarked against industry standards), and have seen 250% YoY increase in sales over the past 3 years.
SEO & Content Marketing
On the SEO side of things Ilan tries his best to keep up with the dynamic changes in the industry. Besides being up to date with the latest industry blogs and forums, he also attends industry conferences. With experience using such tools as the Google Keyword Tool, Open Site Explorer, Google Webmaster Tools, and other SEO tools, he can help identify such issues as which keywords should be targeted, optimizing on page content and strategy, and creating unique content to increase brand exposure.
He has written copy for a variety of mixed media, and currently manages and oversees the content team. He also has written countless product titles and descriptions, to help sites perform optimally in the e-commerce environment in both SEO and paid traffic. Being a big proponent of inbound marketing, he strives to think of new ways to get users to discover useful information and become highly engaged on the site they arrive on.
Personal
A Tel Aviv University graduate, Ilan is happily married and the father of two sweet little girls. An avid NBA and NFL fan, he also enjoys travel, film, photography, and reading up on a vast variety of subjects. He is currently busy trying to better learn and understand film editing.
View Ilan Adler on Linkedin
He also contributes posts to the Putchka Design Blog.