For the Putchka's Second Birthday
My daughter just turned two this past week, and I wanted to surprise her with a cake that she will get excited over. She absolutely loves elephants, especially a book called "I Dream of an Elephant", by Ami Rubinger. This book is full of fun and colorful elephants, in all sorts of funny situations. I decided that I would make her a Elephant cake, with each elephant being in a different color like the book. I made a chocolate cake as the base layer, and lined the outside with Wafer sticks. The elephants themselves were made out of marzipan cake decorations, which were in different colors.
Top view of the cake, with her name and the number two: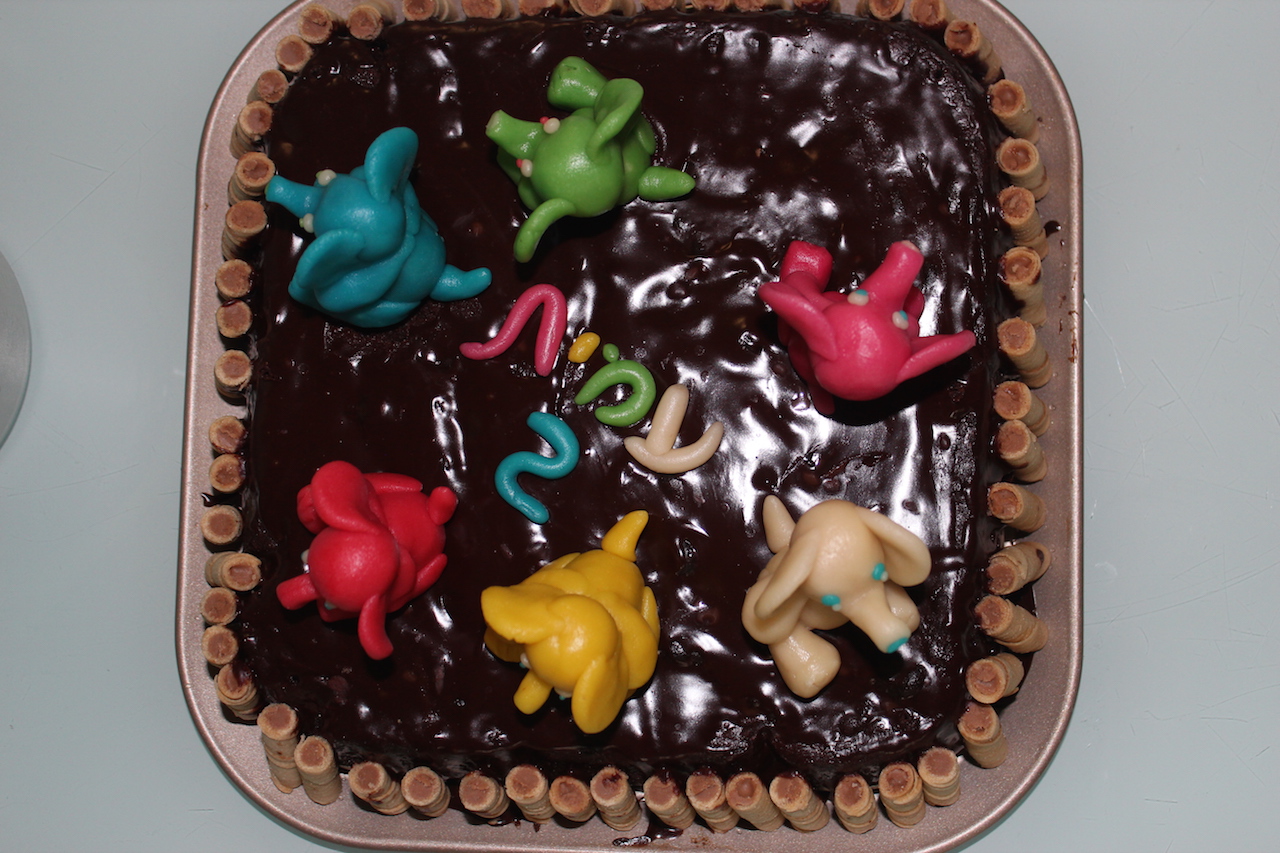 Side view of the cake: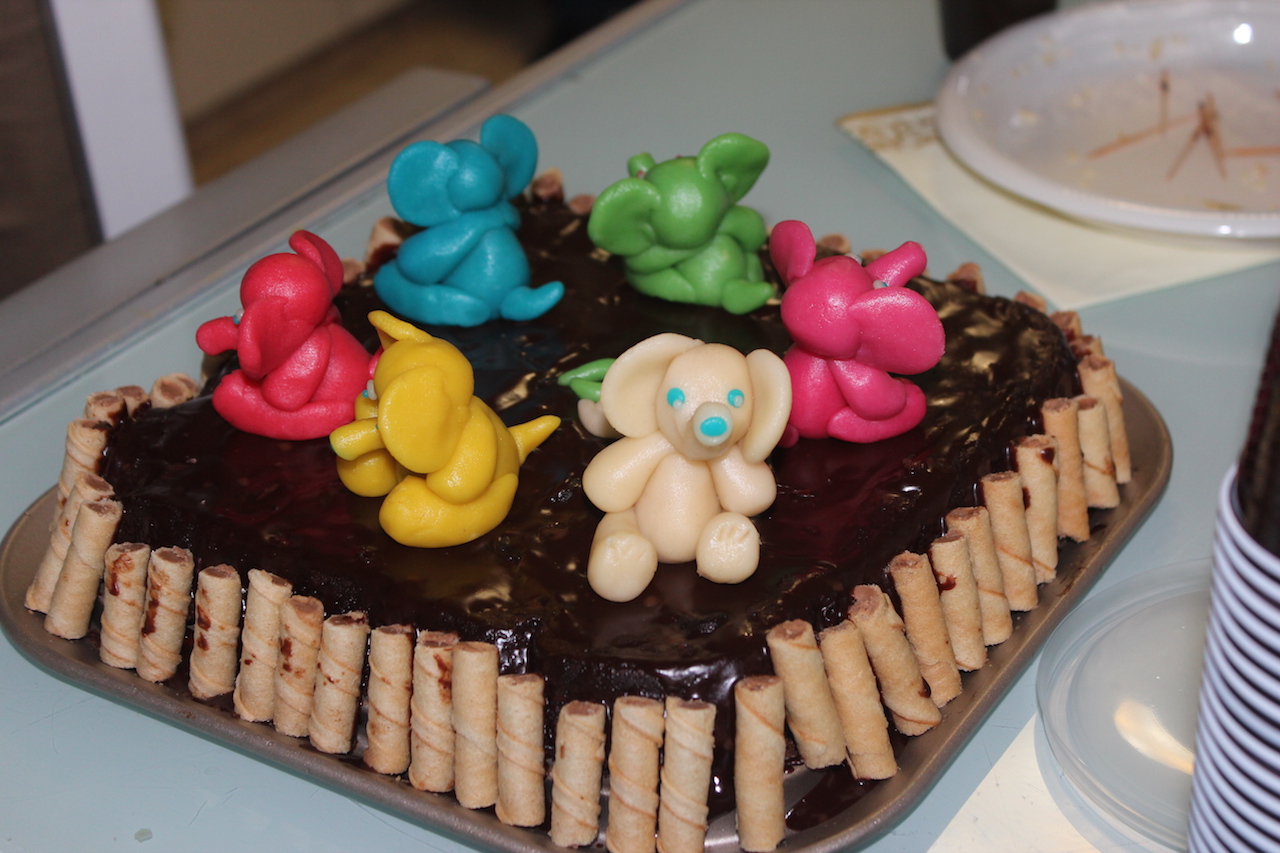 View of the cake and the book:
Closeup of one of the marzipan elephants on the cake: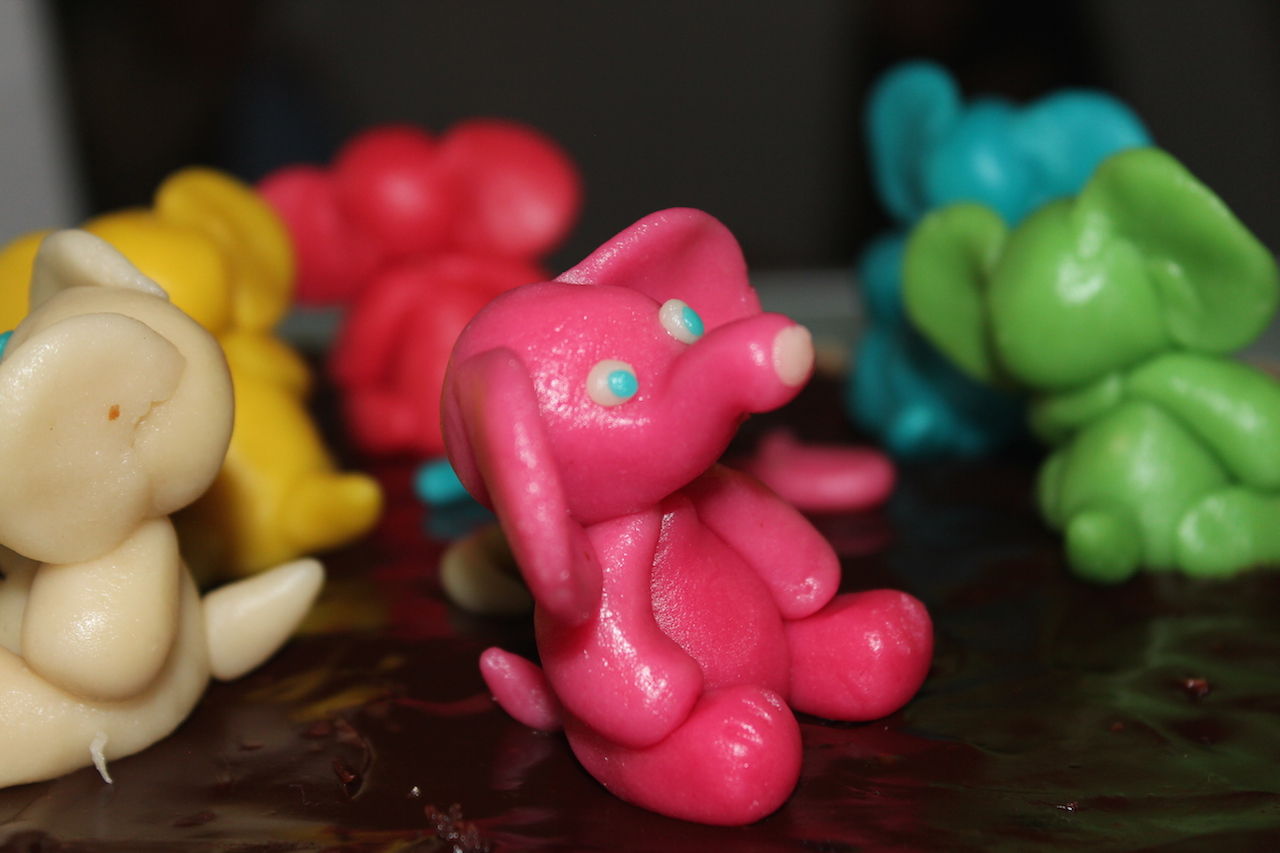 My daughter loved it and kept trying to steal the elephants ears and eat them! Best of all the cake was yummy!